Butterfield Law – Separation Made Simple
What's Your Best Legal Approach?
Get Your Free Consultation.
Call 250- 382-4529 or fill out the form below so we can explain the best options for your situation.
Success Stories
Michael helped me negotiate a separation agreement. He was compassionate and understanding. Michael was really thorough. We settled child support, access, guardianship and property. It was a stressful time, but Michael help us through it. I would highly recommend him.
Separation is never easy.
At Butterfield Law, we can help.
When couples have been together for a long time, had children, and built what they thought was going to be their future, separation turns their lives up side down. While there may be no really good way to separate, there are a lot of very bad ways. Our goal is to make your separation simple.
How do I make separation simple?
My first task is to help you decide what sort of process works for your situation. This means looking at your relationship with your ex, your finances, and the needs of your family. We will tailor our services to meet your goals and budget. Simplicity reduces stress, conflict, and cost.
There are a lot of options when separating.
My job is to guide you through the process. Advise you about your choices and make sure you understand your rights. We will look at your needs whether they are for a simple separation agreement to a complicated court matter. We'll look at mediation and collaborative law options. Throughout the process, we will ensure that you understand your options.
We help you make the tough decisions.
Your lawyer is not there to tell you what to do. They are there to help you make the right choices. At Butterfield Law, our goal is to make the process of separation simple by developing a conflict resolution strategy, which meets your particular needs.
Where do we start?
We start with a telephone conversation. If our service will fit your needs, we arrange to meet. At that meeting, we will discuss your interests and lay out for you your choices. When you leave that meeting, you will know your options and how best to move forward. It is that simple.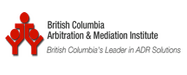 Contact us today and let our experience work for you