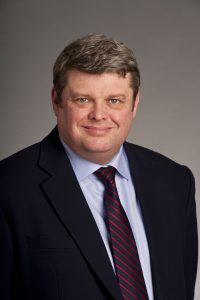 Michael Butterfield grew up in Northern England and immigrated to Canada in 1983. He completed an undergraduate degree in Classics and Psychology in 1994 and earned his law degree in 2000.
Michael is an accredited Family Law Mediator and Family Law Arbitrator. In 2015, Michael  became an accredited Parenting Co-ordinator. He has also recently completed the requirements to act as a civil arbitrator.
He has a wide range of experience in resolving conflict through negotiation, mediation and collaborative law.
Michael is an accredited civil mediator and member of Mediate BC. Michael is also an active member of the BC Arbitration & Mediation Institute (BCAMI)
Michael commenced his career with MacIsaac and Company, practicing personal injury law. After a brief stint with the Crown Prosecution, Michael opened Butterfield Law practicing criminal and family law. Michael is also the principle mediator and arbitrator at Victoria Mediation Services (VMS)
Over the last 17 years he has practiced primarily in the areas of family, criminal and personal injury. During the last six years, he has developed an Alternative Dispute Resolution practice focusing on family and contract disputes.
Michael is an active member of the Canadian Bar Association and served two terms as the Chair of the VIctoria ADR Section. He regularly presents seminars on Alternative Dispute Resolution and family violence issues. Most recently, he presented at the ADR Canada National Conference.
Professional Affiliations
Law Society of British Columbia
Association of Family and Conciliation Courts
International Academy of Collaborative Professionals
BC Arbitration and Mediation Institute
ARD Institute of Canada
MediateBC
Victoria Bar Association
Professional Development (Highlights)
2016   Civil Arbitration Workshop – BCAMI
2016   Civil Arbitration Part II – BCAMI
2016   Drafting Arbitration Clauses – CBA
2016   CBA-Ready, Set, Go: The New BC Societies Act – Presenter
2016   ADR Canada: Reflections and Innovations – Presenter
2016   CBA-ADR Victoria – Presenter
2016   Due Dilligence in the Workplace – Ministry of Labour
2016   Accident Investigation – Ministry of Labour
2016   Advanced Parenting Co-ordination
2015   Bullying and Harassment in the Workplace – Ministry of Labour
2015   Effects of Separation & Divorce on Children – JIBC
2015   Parenting Co-ordination-AFCC
2014   CBA-Mediation in the Context of Family Violence-Presenter
2014   ADR Victoria Modern Mediation-Presenter
2014   New Steps-Working with the Full Team Approach – CFSP
2013   Family Law Arbitration – CLE
2012   Family Law Act: Preparing For Legislative Change
2012   Commercial Litigation 2012 CLE
2011   Domestic Violence and the Law Conference
2010   Practice Refresher – Small Claims Court
2010   Practice Refresher – BC Supreme Court
2010   Practice Refresher – Family Law
2010   Legal Research Essentials: Finding Cases on Point
2010   Family Law: Supreme Court Rules
2010   Understanding High Conflict Files
2009   Family Law Mediation Level II
2009   Family Law Mediation Level I
2009   Managing High Conflict Personalities
2009   Child Protection Conference
2008   Family Law Boot Camp – Drafting
2007   Family Law Conference
2006   Family Law Boot Camp – Civil Procedure
2005   Criminal Law – Wrongful Convictions
2004   Advanced Family Law Issues (Pensions)
2004   Collaborative Separation & Divorce
2003   YCJA Implementation Conference
2002   YCJA Implementation Conference