What is a Common Law Spouse?
A very common question is simply, Am I in a common law marriage? The answer depends on your individual circumstances.
A common law spouse is defined by the Family Law Act of B.C. It refers to couples that have cohabitated for at least two years in a marriage like relationship, or have a child together.
There are certain tests to determine if parties are living in common law relationships.  While each case is different, generally a common law spouse is defined by the BC Family Law Act as:
3  (1) A person is a spouse for the purposes of this Act if the person
(b) has lived with another person in a marriage-like relationship, and
(i)   has done so for a continuous period of at least 2 years, or
(ii)   except in Parts 5 [Property Division] and 6 [Pension Division], has a child with the other person.
This means that, when it comes to spousal support, you can be a common law spouse in less than two years if you have a child together. Property division becomes a factor once the couple has resided together for two years regardless of whether or not they have children.
The real test is the intentions of the parties. Many people live together in romantic relationships without ever having the intention of being married. The most common example is college students who live together while at university. Even if it is in excess of two years, it is unlikely that it would be considered common law unless they were engaging in marriage like behaviour.
There are no hard and fast rules on what marriage like behaviour is, but financially supporting the other person, acquiring real estate together, merging your income, referring to your selves as spouses, all all major indicators of a common law relationship.
If you are unsure as to whether you are a common law spouse, you should get advice on your particular case from a lawyer or designated family law paralegal.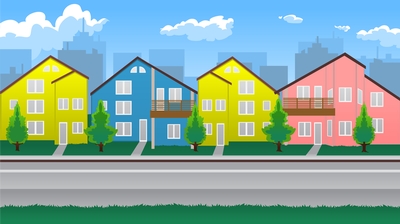 Michael Butterfield
Collaborative Lawyer & Mediator
Areas of Practice: Family law including separation, divorce, mediation, arbitration, child & spousal support, support variations, guardianship, parenting time, access, property division and more.
Victoria BC