Ex lover of murder victim claims $50 million estate. Xuan Yang claims her baby daughter is the biological child of Gang Yuan whose body was dismembered.
B.C. Supreme Court has awarded a Beijing woman the right to have a paternity test from her ex-lover's remains.  The woman, Xuan Yang, contends that her baby daughter is the biological child of former West Vancouver resident murder victim Gang Yuan.
Gang Yuan died with an estate valued at $50 million, and without a will.  His body was found dismembered in his West Vancouver home on May 2, 2015.  His cousin's husband, Li Zhao, has been charged with second degree murder.
The judge approved the woman's application for independent genetics investigation on July 14, 2015. The B.C. Coroner's department is required to provide a DNA sample to an independent laboratory for paternity testing.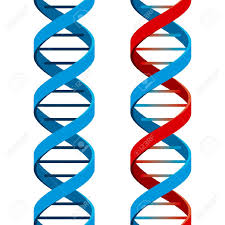 The court also ordered that the results of the testing be provided to the administrator of the Gang estate.  The current administrator for the estate is Gang's younger brother, Qiang Yuan.  In an interview with the National Post, he stated that Gang fathered "at least one child and possibly five children, all of whom would be minors."
If the baby, named Han Yi Yuan, is found to be the daughter of Gang Yuan, the court would likely appoint a guardian to hold inheritance monies in trust.  Usually, the appointed guardian is a parent.
Victoria Lawyer Charlotte Salomon stated, "She [the mother] can say, 'I have to provide for my child to live in a nice house, in a nice neighbourhood where there's good schools, and of course I'll need a nice car to transport her everywhere, and, and, and… You can see where there may be some motivation here.  In addition to having something for your child, she gets a little bit of a good ride."
The couple had an on again, off again, relationship and were never married.  The baby was born two months prior to Gang Yuan's death.  The mother listed Gang Yuan as the father on the birth certificate.
Michael Butterfield, Victoria Family Lawyer and Mediator, noted that other offspring would also potentially benefit from Gang Yuan's estate.
Jayne Embree, M.A.
Jayne holds a Masters in Psychology and is a highly experienced Divorce Coach and Child Specialist. She is currently working with the Administrative and Human Resources Departments of Butterfield Law.