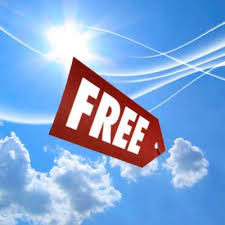 There are free services available to help families in many aspects of family law.  These services help to compliment those that a Lawyer or Mediator can provide. The following are what we, at Butterfield Law, believe are the most useful free services for families:
1.LEGAL AID:  Can't afford a lawyer or mediator?  Legal aid is available for criminal and family matters.  You may qualify for free legal services, through Legal Aid BC.  To apply for legal aid, contact your local legal aid office by phone (250-388-4516) or drop in:  
Roland P. Kuczma, Barrister & Solicitor
Victoria Law Courts
Rm 134A – 850 Burdett Avenue
Victoria, BC V8W 1B4
Hours:
Mon to Fri: 9am to 12pm
Does Butterfield Law take Legal Aid Referrals?  We do accept some legal aid cases- please call our offices for a free telephone consultation with Mr. Butterfield to see if he can assist you.
2.INFORMATION ABOUT CHILD PROTECTION, SEPARATION, FAMILY VIOLENCE:  Sometimes clients are in the early phases of thinking about separation.  Legal Services Society has many booklets for typical concerns.  Some of their featured publications include:
Child Protection Mediation
Child Protection Process in BC
Coping With Separation
Family Law in BC
Parents Rights, Kids Rights,
Family Violence Help (Men abused by their partner; Women abused by their partner)
LGBTQ:  Safety in Relationships
3.PARENTING AFTER SEPARATION SEMINARS:  Separation can cause alot of stress for parents and children alike. Greater Victoria Family Services (GVFS) offers Parenting After Separation Courses for parents.  These free, 3 hour workshops, are information sessions for parents.  The course can help parents understand what their children are going through, and basic strategies to help families adjust to change.
In most BC communities, parents are required to take this course before they use court services.  GVFS can arrange for parents to attend in separate groups, and offer evening sessions.  This same organization also offers a free 3 hour information session on managing Financial Issues in Separation.
Caught in the Middle is a specialized program for families, to give them hands on assistance with the family adjustment.  Children and Parents attend courses at the same time, but in separate peer groups.  Parents can attend on their own as well.  This is an 8-week program, one evening per week.  The next intakes for the program, in Victoria, begin in December, 2016.  The next groups begin in January 2017.
4.FAMILY MAINTENANCE ENFORCEMENT:  Sometimes the parent paying child support or spousal support falls behind on their payments.  Sometimes parents have difficulty collecting the support money they depend on.  Their payments may be in arrears.  
In these cases, we recommend contacting the Family Maintenance Enforcement Program.  Once you enroll in the program, the agency can arrange for child support payments to be distributed through their office.  They can also take action to enforce the support payments, if the person paying fails to do so.
Even if you choose to use some of the free services for separating and divorcing families, you may still need the help of a Lawyer or Mediator.  There are some easy ways to reduce your legal bills.  Mediation can also be a more inexpensive way to resolve divorce conflicts.
Jayne holds a Masters in Psychology and is a highly experienced Divorce Coach and Child Specialist.  She is currently the Office Manager of Butterfield Law.