HOMELESS CAMPS IN VICTORIA BC
In 2009, the B.C. Court of Appeal ruled that it is unconstitutional to prohibit people from erecting temporary shelters in parks (Homeless Camps).  As a result of the Court of Appeal Decision, Victoria City Council amended its park bylaws, allowing  people to erect tents in parks between 7 p.m. (8 p.m. during daylight time) and 7 a.m. Bylaw officers and police are responsible for moving them on in the mornings.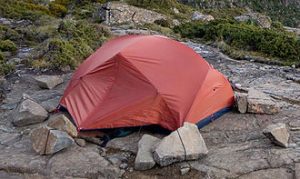 While Waikiki may be thousands of miles away from Victoria, it is also tackling a homeless problem that has spilled into its parks, and affected both residents and tourists alike.  Waikiki has been plagued by homeless campers' use of alcohol and drugs, and associated crime, in pavilions previously used by locals and tourists in parks and beaches.
Waikiki, which is the beachfront neighbour of Honolulu, has a "sit-lie-law" which allows police to move along homeless sleepers from Waikiki's sidewalks.  The law was designed to preserve access to businesses in the area.  However, police are not allowed to move people from pavilions or grassy areas because they are defined as park space (i.e. not sidewalks).  Parks are closed between 2 a.m. and 5 a.m., at which time police move people along.
When the President of the Hawaii Americana Realty became frustrated with homeless people monopolizing parks, he launched a Youtube channel and blog, which documents people urinating, defecating, fighting, and sleeping on the beach.  While critics accuse him of "shaming" these homeless people, he felt he had to do something to raise awareness of the problem, and suggested he would take down his channel if there were no problems for a minimum period of 7 days.
Meanwhile, park workers keep the pavilions and adjacent bathrooms clean, and remove human waste daily.  Police have also stepped up enforcement of the areas, to the point where they evacuate campers on an hourly basis.
Waikiki's mayor, Kirk Caldwell, had another idea on solving the problem.  In May of 2014, the city converted a public pavilion that was monopolized by the homeless into a cafe.  The project was a joint venture between the city and a private vendor.  As a result of the commercial use, the pavilion displaced squatters, created jobs, and provided additional revenue for the city.
The first project was so successful, that the city is considering converting another pavilion into a culture and arts centre.  Another may be converted into a store, with lockers available for beach visitors.  This could potentially resolve another problem of thefts from tourists.
While some residents expressed concern over making park spaces less freely available to the public, the community and tourist reception to these ideas has been quite positive. Waikiki Neighbourhood Board Member, Jeff Merz stated, "I think the locker and cultural thing is great.  The big thing is that by leasing the space you create a champion who will defend it because they have a business there."
Safe Zones at Homeless Camps
Like Victoria, Hawaii is also trying to increase its micro-housing and short-term shelter for the homeless population.  However, they are also considering a proposal for a "Safe Zone" encampment.  A "Safe Zone" is an area that provides sanitation facilities, showers, and security for people who cannot, or will not, make use of traditional shelters.
Jayne Embree, M.A.
Jayne holds a Masters in Psychology and is a highly experienced Divorce Coach and Child Specialist.  She is currently working with the Administrative and Human Resources Departments of Butterfield Law.