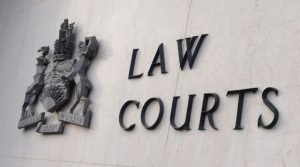 The man responsible for the death of SFU Professor, Melanie O'Neill, was sentenced to 7 years in custody, minus credits for pre-trial custody in December 2014.  Matthew James Scott, 28, pled guilty to manslaughter on September 29, 2014. He had been charged with second degree murder, following an RCMP "Mr. Big" undercover operation that resulted in his confession for O'Neill's 2011 death.
Manslaughter is the causing of the death of another person without the intention to kill. Manslaughter is often charged in the case of accidental death.
When arrested, Mr. Scott told Vancouver Police that Professor O'Neill died as a result of choking during consensual sex. However, he gave a statement to "Mr. Big" (the police officer posing as a stock market operator hiring Scott to launder money for him) indicating his guilt:
"Wasn't happy with me. Didn't answer my phone. Sort of a bit of a fight. No thud, no like violence per se. Um, some yelling, things like that. Tried to calm her down. Um, couldn't really. And ah, yeah, I like sorta choked her and she died."
Professor O'Neill had been engaged in a tumultuous on and off common-law relationship with Mr. Scott at the time of her death. Neighbours noted that they frequently heard loud arguments between the two.
Following her death, Scott lied to Professor O'Neill's friends and family for 3 days, leaving her body until it began to give off an odour and wrapping it in plastic and storing it in her closet.  Professor O'Neill's body was subsequently found by her realtor.
Following her death, Mr. Scott stole Professor O'Neill's property and pawned the items. He also used her credit card, and unlawfully entered her laboratory and stole equipment.
Mr. Scott has a criminal history for property offenses and impaired driving. The Pre-Sentencing Report referenced a history of alcoholism and drug abuse, and troubled behavior during childhood.   Dr. Ferguson, the assessor and author of the report stated that Mr. Scott is at a moderate risk for future violence.
Professor O'Neill was a 37 year old associate professor in biophysical chemistry and chemical biology at Simon Fraser University. The Honourable Madame Justice Bruce noted in her oral reasons for judgment (January 9, 2015) that , "The victim impact statements filed by her colleagues and students describe a person who was a great friend and teacher and a brilliant scientist."
Jayne Embree M.A.
Divorce Coach and Child Specialist
Jayne holds a Masters in Psychology and is a highly experienced Divorce Coach and Child Specialist. Currently on sabbatical, Jayne is conducting research in the area of family dynamics and parental conflict.  
Areas of Practice: Family law including separation, divorce, mediation, arbitration, child & spousal support, support variations, guardianship, parenting time, access, property division and more. Victoria BC