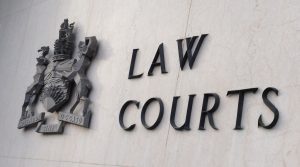 On Tuesday March 10, 2015, Attorney General Suzanne Anton announced that the B.C. Government is introducing a new on-line program to help settle disputes involving small claims (up to $25,000), including personal injury cases, contract disputes, debt, and strata issues for owners and tenants.
The new program, which would be the first of its kind in Canada, was made possible by an amendment to the Civil Resolution Tribunal Act (Bill 19); which has received its first reading in the legislature.  It is expected to be fully operational later in 2015.
What does the program do, and how do I access it?
The on-line program is expected to divert some litigants out of the court system, and provide both the consumer and court system with cost savings.  The program is expected to be operational later this year, with participation voluntary to start.  It would enable parties in conflict to resolve their problems using their home computer or tablet- provided that they both agree to participate in the process.
The government tribunal website http://www.civilresolutionbc.ca/ will provide consumers in conflict with basic information about ways to resolve their issues on their own ("Solutions Explorer"), and then progress to mediation using a "Case Manager".  Finally, if the parties cannot come to resolution on their own, a tribunal member (Adjudicator) would have the power to decide the outcome of the case.
The educational component of the program "Solutions Explorer", will be free. The Attorney General's Office (A.G.) has confirmed that there would be a cost for use of the Case Manager and adjudication phases of the program, but that the fees would be "comparable" to small claims court fees.
What are the downsides of the program?
The A.G.'s Office has not made it clear what training, education, or expertise the assigned Case Managers and Adjudicators will possess.  It appears unlikely that the consumers using the system will have a choice of professionals, but rather have workers assigned to their case.  Case management is expected occur on line and by telephone.
The tribunal would not be used for claims over $25,000, claims involving defamation, or claims against the government, or estate related matters.    The tribunal would also be unable to decide matters that affect land (such as the ordering of sale of a strata lot) or significant issues involving the running of the strata complex (such as appointment of an administrator or appointment of voters).
In 2016, the government will make the program mandatory for small claims and strata matters with a quantum up to $10,000.
What other choices are there?
Before the program becomes mandatory, cases can still progress through the traditional court process.  Clients can also hire a Certified Mediator or Arbitrator of their choice.
Jayne Embree, M.A.
Jayne holds a Masters in Psychology and is a highly experienced Divorce Coach and Child Specialist. Currently on sabbatical, Jayne is conducting research in the area of family dynamics and parental conflict.
 Areas of Practice: Family law including separation, divorce, mediation, arbitration, child & spousal support, support variations, guardianship, parenting time, access, property division and more. Victoria BC