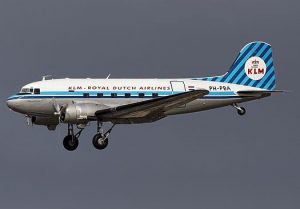 Documentation Requirements for One Parent Traveling with Kids:
If your child is travelling out of Canada with only one parent, a friend or a relative, it is important to be prepared with appropriate documentation.  As the Canadian Border Services Agency (CBSA) states on their website: "Border services officers watch for missing children, and may ask detailed questions about any minors travelling with you."  For the specific requirements of a foreign country, you can contact the country's embassy or consulate closest to you.
When traveling within Canada with minors, you must carry proper and current identification for yourself and each child such as a passport, citizenship card, permanent resident card, or Certificate of Indian Status.  International travel requires the presentation of current passports for all children as well as adults.
There are no hard and fast rules about what you will be asked for beyond this basic identification requirement, but a consent letter may be requested by immigration authorities when entering or departing a foreign country or upon return to Canada.
The simplest approach is to have a consent letter whenever you ravel. The consent letter should demonstrate that the child has permission to travel abroad from the parents or guardians who are not accompanying them.  Foreign Affairs, Trade and Development Canada provide an interactive template for a consent letter. 
Having the consent letter notarized to further support its authenticity is encouraged.  In situations where there are legal issues that apply to you and your child's situation, the Government of Canada recommends that you consult a lawyer. 
It is also recommended that parents who have a custody and/or guardianship agreement or court order with respect to their child carry copies of these legal documents during travel.
Having travelled as a single parent myself, I have always ensured that I have a notarized consent letter in advance of my departure.  My experiences  have varied in foreign countries and often the consent letter is not required or considered upon entry or exit, however, upon return to Canada I have consistently been asked to see the consent letter, and the CBSA has always responded positively to being offered my custody documentation as well.  The bottom line is to be prepared with as much documentation as possible.
Catharine Schlenker
Student at Law
University of Victoria
Areas of Practice: Family law including separation, divorce, mediation, arbitration, child & spousal support, support variations, guardianship, parenting time, access, property division and more.
Victoria BC