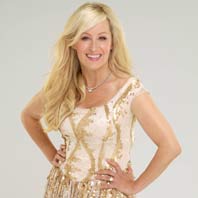 Reality T.V. Star Jody Lynn Claman has been ordered to pay her ex-husband special costs in a real life family law drama.  The star, who was a cast member of the reality T.V. show "Housewives of Vancouver" in 2011 and 2012, separated from her husband of 6 years, Eran Friedlander, on September 10, 2013.
The Honourable Madame Justice Gropper determined, in her March 30, 2015 Reasons for Judgement that Ms. Claman's conduct during her family law proceedings was reprehensible.  As a result, the case was referred to the Registrar, for a determination of the amount of money that Ms. Claman owes Mr. Friedlander.  That exact sum has not yet been determined.
The court has already ordered Ms. Claman to pay Mr. Friedlander $593,000 to equalize their division of assets.  The assets included several homes (located in West Vancouver and Whistler), an art collection and a wine collection.
The court attributed an income of $200,000 a year to Ms. Claman, based on her lifestyle, her businesses (Glass House Holdings and Jody's Fine Foods), and her holding company.  She testified that she required $50,000 per month to support her lifestyle.  Ms. Claman did not comply with court orders to provide specific financial information.
An order for special costs is exceptional.  Usually, both parties in a family law matter are responsible for their own legal costs.  Mr. Friedlander applied for special costs relating to the reasons for judgement released August 7, 2014, and November 2014.
Special costs may be awarded under certain circumstances:
1.  Attempts to Mislead or Deceive the Court
2.  Disobeying a Court Order
3.  Using Delaying Tactics Including Frustration of Court Proceedings
4.  Non-disclosure of Assets
5.  Dissipation of Assets
Justice Gropper found that Ms. Claman's behaviour reprehensible for the following reasons:
Ms. Claman alleged that Mr. Friedlander neglected and abused their daughter, made derogatory statements about him in front of their daughter, and later admitted under oath that he was "an excellent father".
Ms. Claman influenced the report writer for the Section 211 report on her daughter's views and preferences.
Ms. Claman deliberately and persistantly did not comply with her obligation to produce financial documents.
Ms. Claman did not comply with court orders requiring her to submit financial documentation.
Ms. Claman dissipated assets by taking out a $100,000 mortgage on the family's Twin Creek Property.
Justice Gropper found that Ms. Claman's testimony was not just lacking in credibility, but that it was specifically oriented to deliberately and persistently manipulate the court and its proceedings.
On August 7, 2014,  Justice Gropper provided Oral Reasons for Judgement relating to decisions regarding the shared parenting arrangements for the parties' 6 year old daughter.  This included decisions about which school their daughter would attend, and the appointment of a Parenting Coordinator for the family.
Evidence led at trial indicated that the Psychologist who provided the Section 211 Report (Custody and Access Assessment), Dr. Rebecca St. Clere England, identified Ms. Claman as having narcissistic tendencies to the extent that she met the criteria for a Narcissistic Personality Disorder.  The judge also found that the child's views were, "uncannily aligned with Ms. Claman's".
Due to their comparable income, neither child support nor spousal support was awarded to either party.  The parents share guardianship and parenting time with their child.
Jayne Embree, M.A.
Jayne holds a Masters in Psychology and is a highly experienced Divorce Coach and Child Specialist.  She is currently working with the Administrative and Human Resources Departments of Butterfield Law.